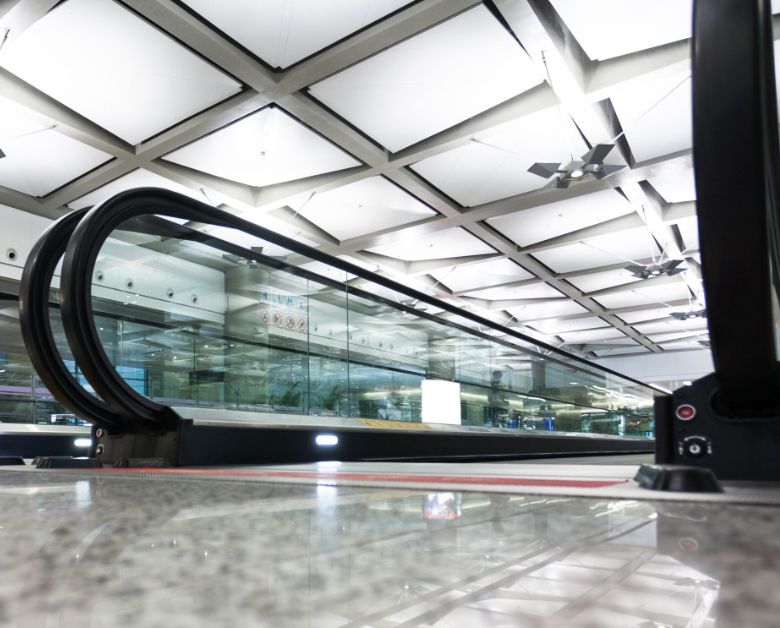 ESCALATORS AND MOVING WALKWAYS
DESIGN AND MAINTENANCE
---
We offer escalators, treadmills and other automatic movement systems ideal for public buildings, shopping centres, ships, airports and stations.
We provide solutions which meet the requirements, by offering quality products supported by techniques that ensure reliability over time and architectural solutions that make the installation location aesthetically pleasant.
WHY CHOOSE US
A HIGH QUALITY
SERVICE

PAPERWORK HANDLING
Support in all the stages of the project from paperwork handling to after-sales.

MAINTENANCE
It is important to maintain the value of your elevator unchanged over time to ensure efficiency and reliability.

24/7 AVAILABILITY
We provide constant support, ensuring a high standard of safety through timely interventions 24/7.
REPAIRS
We carry out structural and functional repairs with the aim to provide quality and safety to our customers.

RESTRUCTURING
We offer the best solutions for restructuring and aesthetic and functional transformation for existing systems.